2nd step: Get a good source
Is my laptop good enough?
Well… not. Unless you have a high-quality or professional laptop, the embedded sound card in the vast majority of cheap or mid-quality laptops are bad. Really bad. In fact, they are so bad that they are 95% responsible for the bad reputation of MP3 format.
More or less the same applies to your embedded sound card in your PC. Unless you have a high quality sound card, you probably have a very basic sound card. Macs have a very decent sound card, and workstations like DELL Precision have very good ones too.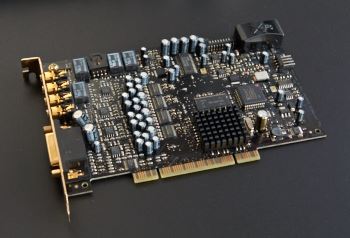 Creative X-Fi Elite, an excellent (and a bit old) sound card.
But the rest are usually low quality ones. Even models like DELL Inspiron or Studio, usually targeted to multimedia enthusiasts, are usually pretty bad. So… what to do? Well, a good solution is to get a decent sound card. Yes, you can get one for both your desktop PC or laptop.

If you have a laptop, you can choose either a PCMCIA or ExpressCard soundcard or an external USB card. It's easier to find the latter, but it's more convenient the former, as they fit inside the laptop and you can even travel with them and enjoy its quality without having to travel with another gadget and their cables and power supply.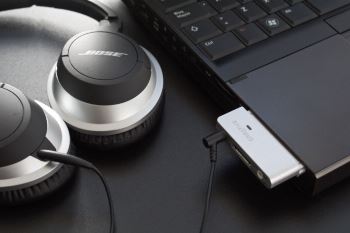 My DELL Precision M4600 with an Creative X-Fi Notebook inserted in the ExpressCard slot.
If you want a PCMCIA or ExpressCard (you have to check what expansion slot does your laptop have), you can look for Creative Notebook ones, like my X-Fi Notebook.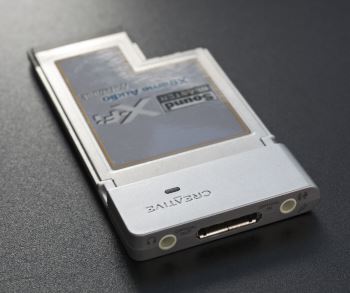 Creative X-Fi Notebook, one of the best (and of the few available) laptop soundcards.
If you have a desktop, you can get a good card for PCI or PCI-E slot. Look for a Creative X-Fi, Terratec or ASUS Xonar and you won't choose bad. Almost any of them are excellent, and you will notice a huge improvement in quality.
You can also choose an external USB sound card. This has some advantages: does not need driver installation, it's compatible with PC & Mac, it can be a headphone amplifier (so it can drive high quality headphones much better that a soundcard) and can have outstanding quality. It can also be portable if it can run on batts.
Some examples are the Fiio E10K , the AudioQuest DragonFly Red or the JDSLabs O2 DAC. All are reasonably prized and offer excellent quality and Line-out RCA outputs, necessary for connecting to a full-size deck.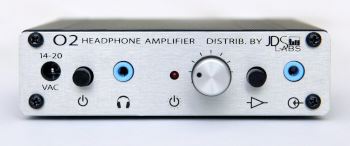 JDS Labs O2 DAC, one good example of external small desktop headphone amplifier.
You can also find many other external USB cards, but many lack of a proper line-out to connect to a deck. Remember that a line-out is not the same as a headphone out. Although both output the sound, they differ in the way they do so, with the most important difference being the impedance.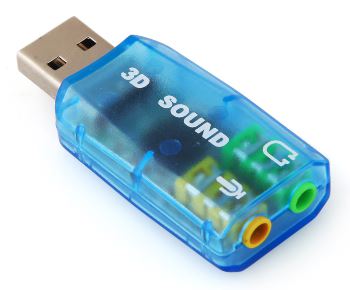 Cheap USB card. If you are looking for good audio quality, avoid them.
Usually there is no danger in plugging a headphone out directly to the Line input of your deck, but it is preferable to avoid doing this, as for long periods it can damage any or both of them.
Is MP3 format good enough?
Well, it depends, as always. There are many kind of MP3. There are MP3 that are a piece of crap and there are others that are very hard to differentiate from the original CD.
MP3 format, does it sound so bad?

Remember to switch to HD! (click on the bottom right button for full screen and then you will see a gear icon to switch to HD).
If you want to use MP3, try to get good ones. Any MP3 that you can buy from an on-line store is usually very good or excellent. If you want to make your own MP3, I suggest you to use software like Mediamonkey or Audiograbber (free, only in Windows), as they let you easily rip your CDs and compress in MP3 with excellent quality.
If you want an advice to create MP3 from your own CDs, use the following settings for excellent quality:
Mode (VERY important): better VBR or ABR. Avoid CBR (the most common one), unless it's 320kbps.
Bitrate (VERY important): 192 kbps or even higher
Channel: Stereo (avoid Joint stereo)
Processing quality: maximum.
What about streaming services?
For streaming services you can apply the same as for MP3, as that's what those services do stream to you. The key is the bitrate. Usually for free services (radios, spotify…) you will get low or medium bitrate (96 to 128 kbps CBR), which is not enough. But with paid services (Spotify premium, etc…) you will very likely get 256 or 320kbps CBR, which is good enough, although it is always preferable VBR (variable bitrate for constant quality from start to end of the song) than CBR (constant bitrate for variable quality).


Spotify, one of the most popular streaming services.
CD or Vinyl?
It depends, as always. Even more in this case. CDs offer a high quality sound in a very convenient format. But vinyl can offer an even better sound quality than the CD. This is especially true in terms of soundstage if you spend a lot in high-end gear and you have well mastered vinyls in mint condition. However, it won't surpass a CD in terms of background hiss or clicks.

Remember to switch to HD with the bottom right icon, otherwise the image and audio quality is poor.
Vinyl vs CD, which one sounds better?

Remember to switch to HD! (click on the bottom right button for full screen and then you will see a gear icon to switch to HD).
In my case, I have some vinyl discs that sound better than the CD with my $2000 gear. Choosing vinyl over CD is normally for users that do have time to spend and enjoy with all the associated procedures: cleaning the disc, put the needle manually, etc..
If you don't have much free time/space/money for a good vinyl, you should stick to CDs or good MP3 and concentrate in enjoying your tapes.
If you don't have a full-size CD player, it's a good idea to get a good discman. You will notice a quite big improvement in sound from the embedded sound card in your computer if you pick a good one. You can read a fairly big review of many models.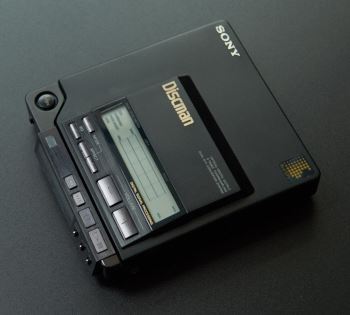 SONY Z-555: the best Discman ever made.
Another way of doing this is ripping your CD (clean it thoroughly before doing it) to a lossless format, like FLAC.
A third option is to use a good Minidisc player, as it lets you do easy compilations from digital sources without losing any quality.