And here comes my absolute favorite. With similar features to that DT9, there's the magnificient AIWA CSD-SR8 Strasser: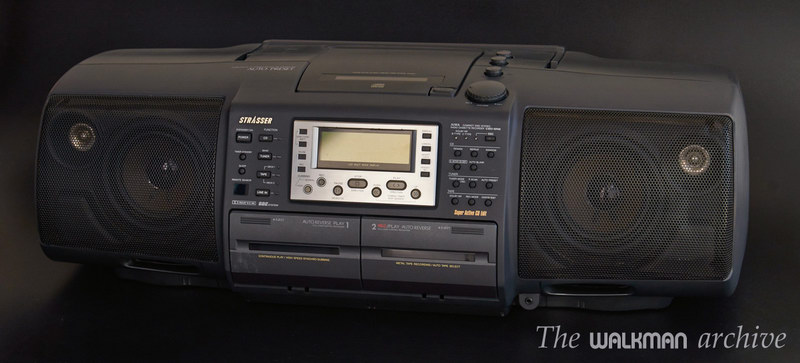 The extraordinary AIWA Strasser CSD-SR8, the best boombox ever made by AIWA, and probably the best ever made.
According to this japanese site, who compared the Panasonic DT9 and this SR8, the SR8 sounds better than the DT9.
A beautiful "beast" fitted with a huge set of advanced features, such as full-logic double deck with rotary head and Dolby B&C, 2-way speaker (with a tweeter), completely automatic computerized cd-to-tape recording … All in a very beautiful and elegant design built with a rugged matte, strong plastic material.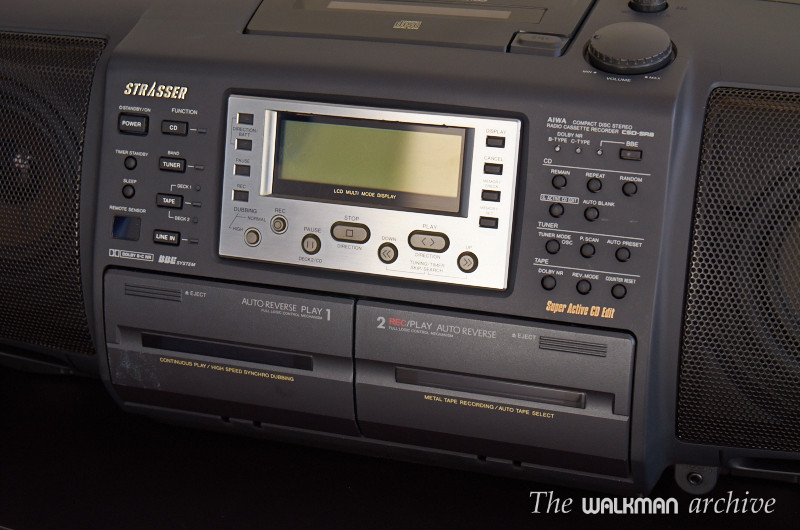 The AIWA Strasser CSD-SR8 represents the pinnacle of the boomboxes, combining a huge number of features, superb acoustic desing, big power and a design that's closer to a small-factor HIFI than to a boombox.

With DIN 15W per channel and 10.000cc of capacity speakers for an extraordinary resonance, it sounds awesome, really close to a HIFI, but at lower volumes of course. That was the biggest resonance box ever made for a boombox speaker until then (1992). I don't know if there were later models from other brands with bigger capacities later.
It also features controls for bass and treble (cool!), the seriousSuper T-Bass system (in my opinion, the best AIWA had, by far), BBE system, bass-reflex ducts, digital tape counters, digital out, line IN, wireless remote, metal tape recording, etc...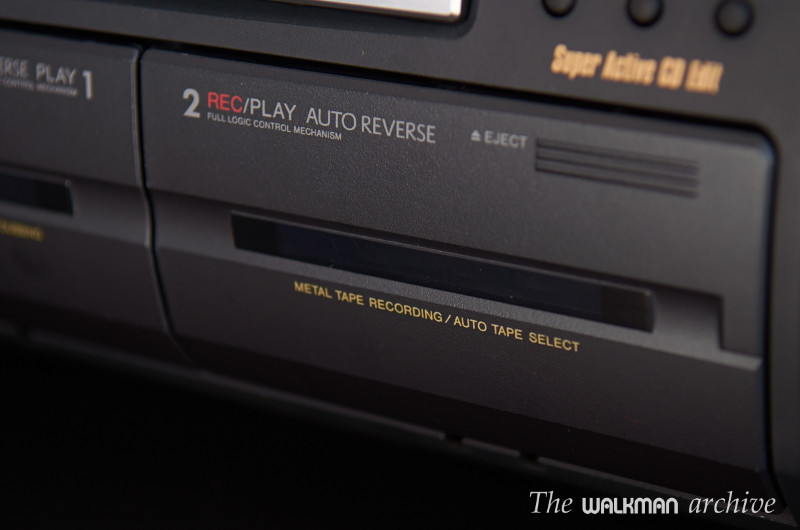 And a spectacular design: understated, sophisticated and elegant at the same time, as I have not seen in almost any other boombox. And all made with a high quality plastic material in matte finish. The perfect combination!

I'm lucky that I have just got one after hard search. The good is that I made one of my teen's dream, the bad is that it arrived in a damaged box... with some damage in the boombox itself. with some parts broken :-(
But I'm repairing it and it looks that I'll sucess. More photos soon!

Thanks to Retro for his collaboration and thanks to those who uploaded photos and scanned brochures that let me use images in this articles. All credits below each photo.