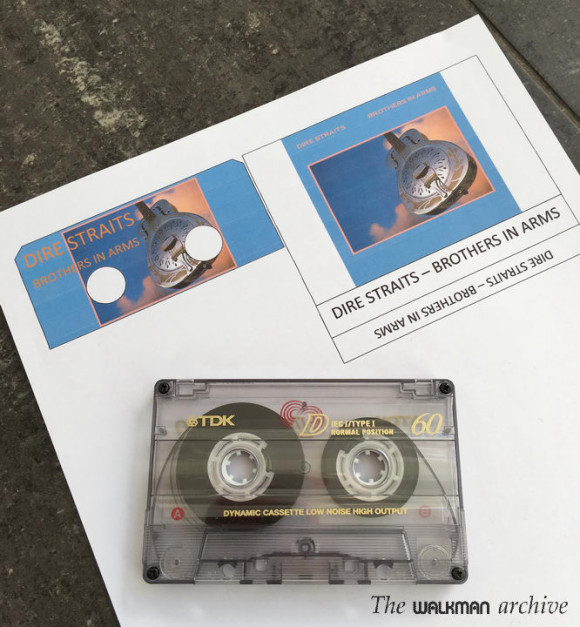 I have been doing my own J-cards for some years. I started drawing a template in Macromedia Freehand (which although outdated it's one of the best design software out there). I have done lots of different J-cards for my kids to help them identify their own cassettes, so they can listen to whatever one when they want, without my help: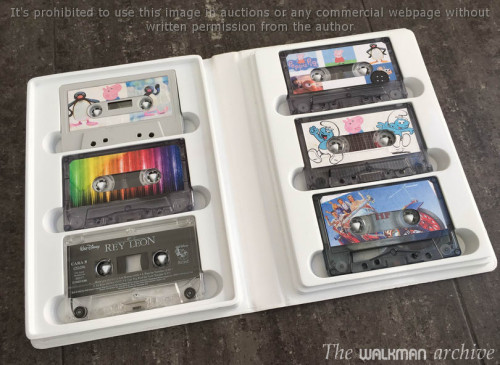 These are some of the custom J-cards I've made to my youngest son (3 yr old now).
As you can see, most are from the cartoons he like..
I have my own templates, but I understand that Freehand is not and easy to use software for everybody (it's a professional grade design software), so I thought it would be nice if I could make one for the worldwide known MS Word, and I finally did. And I'm giving it to you now for free.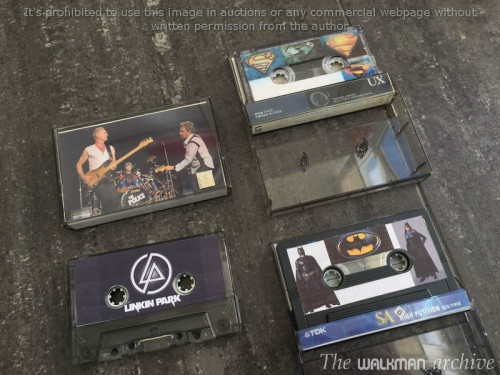 And here you can see some custom stickers I've made to my oldest son (8 yr old now).
Some have 3-4 years now; some are recent (like the one of Police and Linking Park).
To use it you just need your own MS Word, version 2007 or newer, because it's not a .doc but a .docx document. It contains a J-card and two different inner stickers with rounded holes or a window.

It's very easy to use but you need at least a basic knowledge of Word. You can add your own text and an image.
Getting that album cover
First of all, download the new version or the original template (you'll need to register in the forums before doing that), decompress it (use the password shown in the image below) and open it in Word: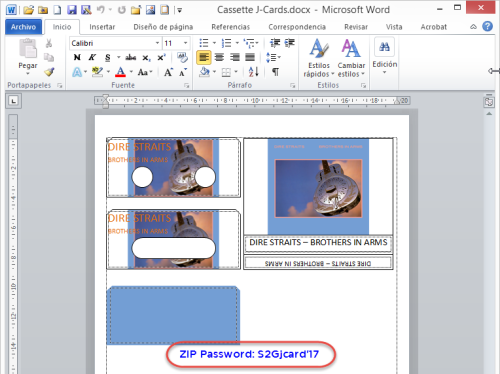 The new template features 3 different versions of the J-cards:
The original cassette case that was used from the very beginning to late 80s, which measures 13 mm height.
The 'round' case that was introduced in the late 80s, which measures 12 mm height.
The Slim case that was introduced by Fuji in the early 90s, which measures 11 mm height
You just have to go to the page that corresponds to the one you want.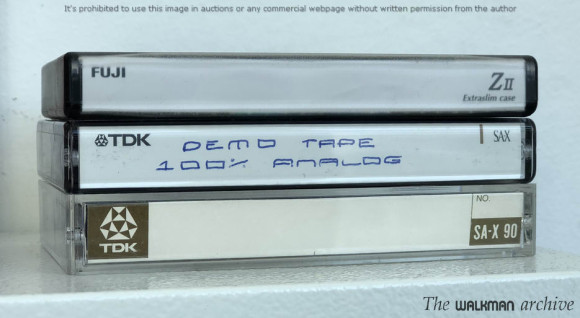 The 3 versions of the cassette case and its J-card. From top to bottom: the slim, rounded and original one.
Let's say you want to make labels for the 'Brothers in arms' album from Dire Straits in cassette. First of all you need the cover image. You can easily find it in google. Just search that and go to the Image tab and you'll see a lot of images. Click over the first one: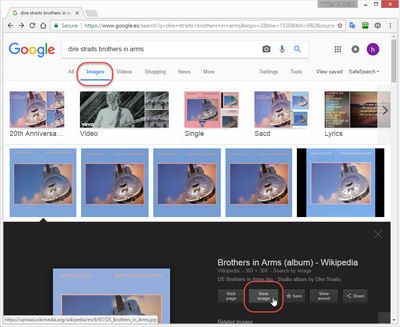 If you click in the View image, you'll open it in a new tab: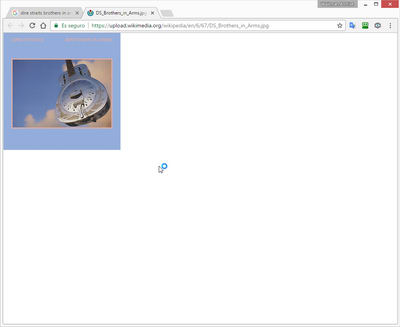 In this case, the image is too small. Probably not enough to fill up the label or the J-card with minimal image quality. That's because the image size was 300x300 pixels. You could already view it:

So, you better go back and search for another, bigger one.
COPYRIGHT NOTICE: You can use any of my photos for your own use (personal use) for free if you wish. Only if you plan to sell your labels, J-cards or cassettes, then we may talk. Whenever you want to use my images to earn money, then they aren't free to use.
This means that you are free to use any of my images only if they are meant for your personal use, to give to a friend, to share mixtapes with others or to show them in your blog/social media or any non commercial use.

Following laws in my country (Spain) and in many other countries, you are free to use any commercial album cover to your own use. You're not doing anything wrong. As with my images, you are free to use it for your labels whenever you aren't doing anything for commercial use.
That said, we can search for a bigger size. For a 9 x 4 cm label (0.35 x 0.157 in) you'll need an image of 900 x 400 pixels for an optimal quality (thus, it will have 254 ppi resolution), but 600 x 270 will be enough if you aren't searching for true photographic quality.

As a rule of thumb, you will need as much hundreds of pixels as the size in cm. I.e: 9 cm -> 900 pixels. Bigger sizes are welcome (not much bigger, though; smaller ones causes problems).